About Us
Media Creative Network LLC, headquartered in Irving, Texas, is a newly established business that was developed in October 2021. However, the owner brings over 13 years of experience in media, networking engineering, application development and electrical engineering.
Over the years, Media Creative Network has cultivated strong relationships, earning the trust of its clients and partners. Currently, the company manages over 20 business pages, spanning various industries including e-commerce, portfolios, constructions, and technology companies.
At Media Creative Network, we are committed to providing exceptional customer service and maintaining open lines of communication. We go above and beyond to meet and exceed your expectations. We are eager to collaborate with you and contribute to the growth of your business.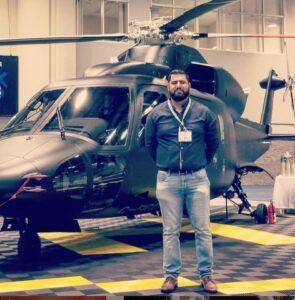 Meet the Owner 
Abraham is a seasoned professional with a passion for networking and technology. With 6 years of experience in the aerospace industry, 2 years in computer science, and 10 years in Photo/Video Media. Abraham has established himself as a skilled technical support engineer, adept at solving complex technical problems.
Born with a curious and analytical mind, Abraham developed a keen interest in aerospace and tech from an early age. He pursued their passion by obtaining a degree in Computer Science and subsequently joining a reputable aerospace manufacturing company. Over the years, Abraham has honed their technical skills and deepened their knowledge in the field, becoming a go-to expert for technical support within their organization.
As a technical support engineer, Abraham is known for their exceptional problem-solving abilities. He has thrive in challenging situations, using his extensive knowledge of electrical engineering and keen eye for detail to quickly diagnose and resolve technical issues. Abraham is also known for his excellent communication skills, able to explain complex concepts in simple terms, and provide effective solutions to customers, colleagues, and stakeholders alike.
In addition to their technical expertise, Abraham is a team player who collaborates seamlessly with cross-functional teams to achieve common goals. He is also known for his dedication and professionalism, always going the extra mile to ensure customer satisfaction and maintain high-quality standards in their work.
When not busy at work, Abraham enjoys staying up-to-date with the latest developments in aerospace technology, computer science, reading technical journals, and engaging in professional development activities. Abraham is also an avid traveler, always seeking new adventures and experiences.
With his extensive experience and passion for aerospace, Abraham continues to make valuable contributions to the industry and is poised for further success in their career as a technical support engineer.